Strathcona County RCMP are searching for two suspects after a string of thefts in Sherwood Park earlier this month.
Police report that, on the morning of Labour Day Monday, two men were spotted going into unlocked vehicles in the Regency Park area.
Those same men were caught in the act the very next morning. Luckily, surveillance video was caught of both suspects.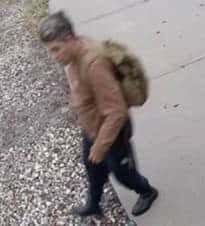 RCMP are reminding residents in the area to take extra precautions to keep their vehicles safe from thieves including:
Never leaving personal identification or valuables in your vehicle
Never leave your vehicle unattended while the engine is running. Be sure to turn off ignition and take the keys with you.
Park in a secure and locked garage if possible
Make sure your vehicle is locked and to roll up your windows.
Anyone with information on the identity of the suspects are asked to contact the Strathcona County RCMP at 780-467-7741.