It's been 10 years since the Seniors and Youth Networking Community (SYNC) began in Fort Saskatchewan.
SYNC was started by Southpointe School teacher Carole Bossert. She created the program to bridge the gap between generations and give students an opportunity to speak with seniors in the community.
The program had their first meeting of the year on September 25 at Southfort Bend Gardens.
"It's a wonderful place to be. The energy and the laughter and the smiles are contagious. Everybody was ready to go and excited," said Bossert. "We did some crafts, lots of visiting, meeting, and learning about our new buddies. It was totally awesome."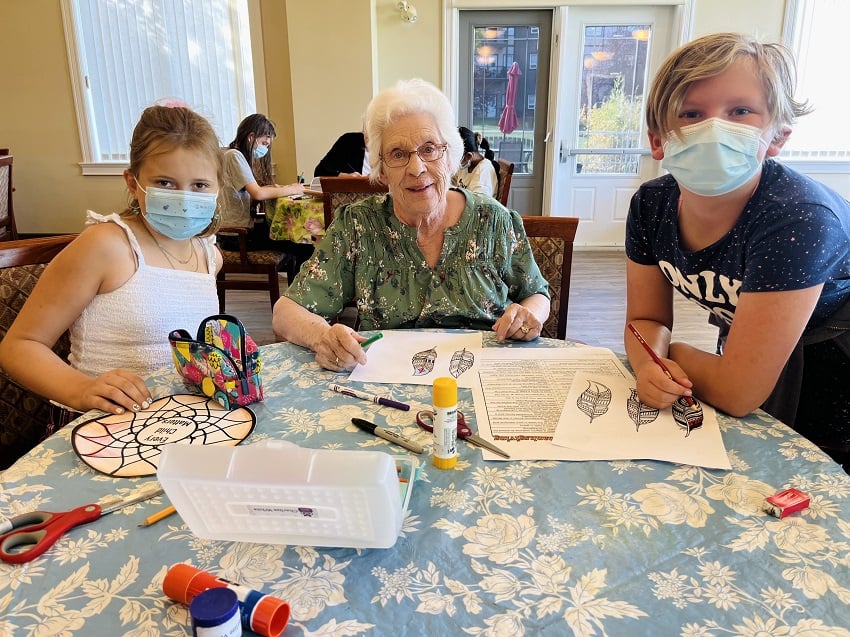 A total of 26 students from Southpointe School are taking part in the program, where they'll be meeting with seniors once a month until June.
"It's very exciting to see how SYNC has continued on over the last 10 years. The City of Fort Saskatchewan, the community, the businesses, and the clubs all come together to help fund the program. SYNC breaks down barriers and creates relationships," added Bossert.
"It's always very exciting to see the different things that they share with each other and how excited they are to be a part of each other's lives."
Since its formation, SYNC has been funded by the generosity by the community.