Fort Saskatchewan's newest park held its grand opening last week.
On Wednesday (Oct. 11) the Lesley MacMillan Park opened up in Southfort Meadows with a ceremony that featured speeches from city officials, including Mayor Gale Katchur.
"Today is a very special day as we name this park in honour of Lesley," said Katchur. "Fort Saskatchewan has been home to so many incredible souls, but we forget about the few who have really illuminated our streets and really touched the hearts of so many quite like Lesley."
MacMillan arrived in Canada 56 years ago from the United Kingdom alongside her husband Roger. Upon settling in Fort Saskatchewan, she began to dedicate her time towards helping others.
"I don't think there's ever been a time I haven't seen a smile on her face," added Katchur.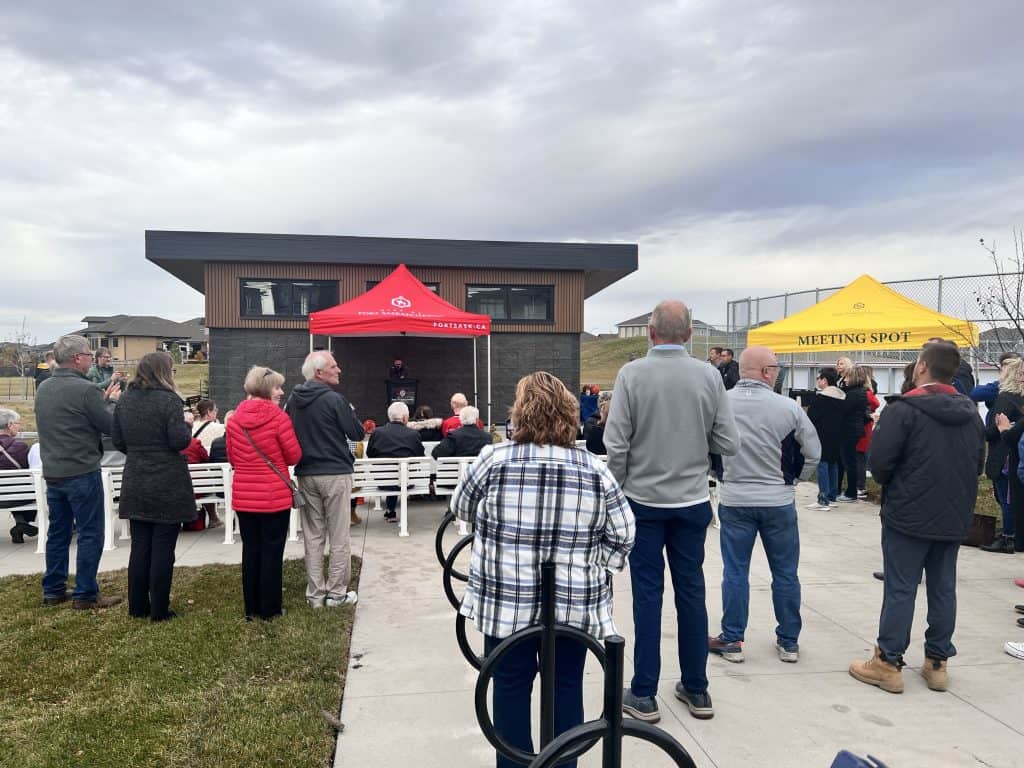 MacMillan was also involved in several community organizations, including managing Twice But Nice for over 30 years.
"I walked in there one day and this man walked in who looked really in need. Their clothes were tattered and torn. The man picked out some jeans, and Lesley said they could just take them," said Katchur.
MacMillan was also known for dressing up as the Easter Bunny during Easter, dropping off eggs throughout the community and handing candy off to kids. She would also make special visits to the hospital and city hall.
MacMillan also volunteered with the Piranhas Swim Club, Canada Day celebrations, and Citizens on Patrol.
"Generations to come will love to gather here and enjoy this community centre. It's not every day we encounter a soul as devoted as Lesley that acts on the act of giving."
Lesley and Roger still live in Fort Saskatchewan near Langworthy Park.