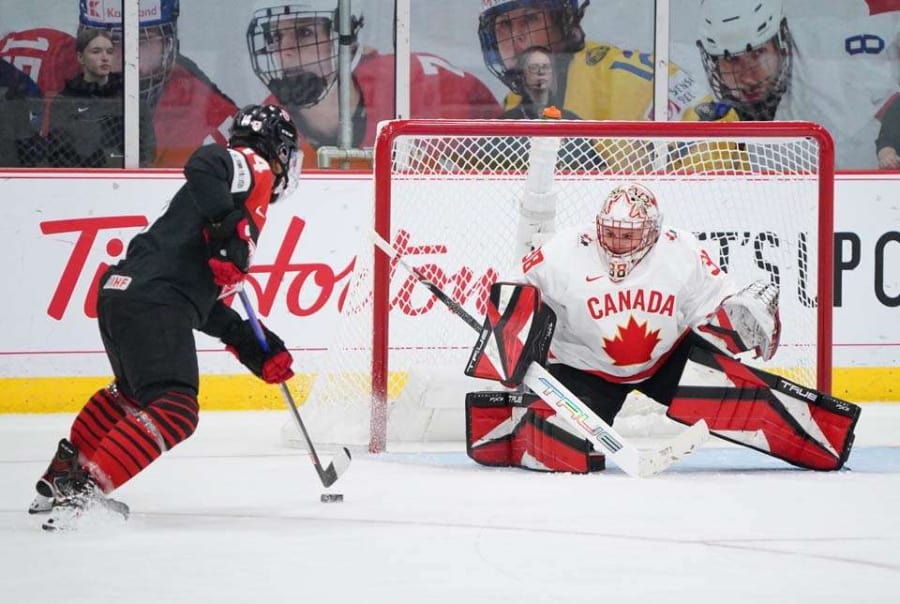 Bruderheim's own Emerance Maschmeyer has signed on with a team in the newly formed Professional Women's Hockey League (PWHL).
The Olympic gold medalist has agreed to terms with Ottawa and has become one of the first three players to officially sign in the league, along with Emily Clark and Brianne Jenner.
Maschmeyer has become a staple on the Canadian national women's team in recent years. She served as Team Canada's back-up goalie at the 2023 IIHF Women's World Championship where she won a silver medal.
The highlight of her Team Canada career came at the 2022 Beijing Olympics where she appeared in two games and won a gold medal.
As for professional hockey, Maschmeyer last played for Montreal in the now defunct PWHPA league back in 2020-21.
The name of the Ottawa PWHL franchise is expected to be revealed in the coming months. The inaugural season is set to begin in January.
For now, the league is preparing for a 15-round draft set for September 18 in Toronto.