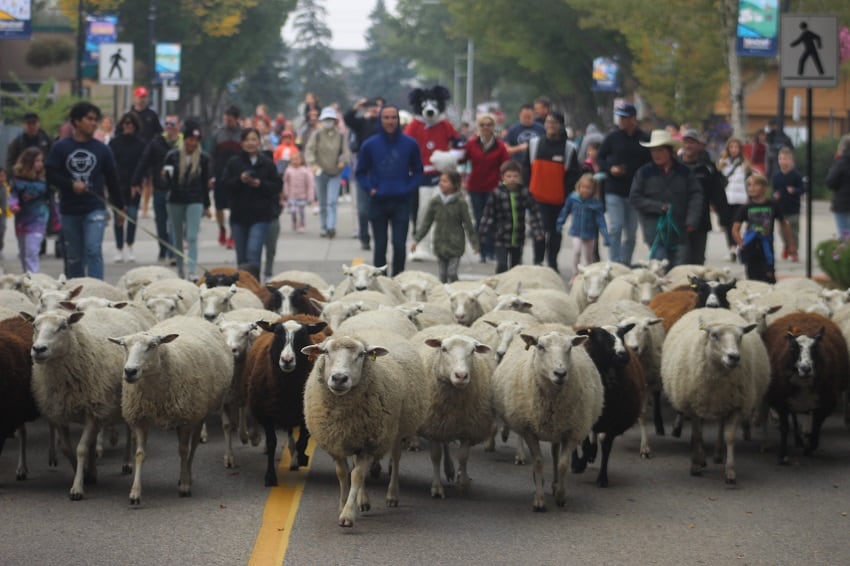 Despite the chilly weather, there was a huge turnout at the sheep leaving parade on Labour Day Monday (Sep. 4).
Hundreds of spectators lined the streets of downtown Fort Saskatchewan as the sheep were paraded through the streets to mark the end of their season in the city.
Pien Steinbusch, the shephard of the Fort Saskatchewan sheep, said that they'll be keeping cozy over the winter months.
"They're going to be lambing in October," said Steinbusch. "They essentially just have their lambs, raise them, and once they're done with that they'll get to eat at home and get some people-free time."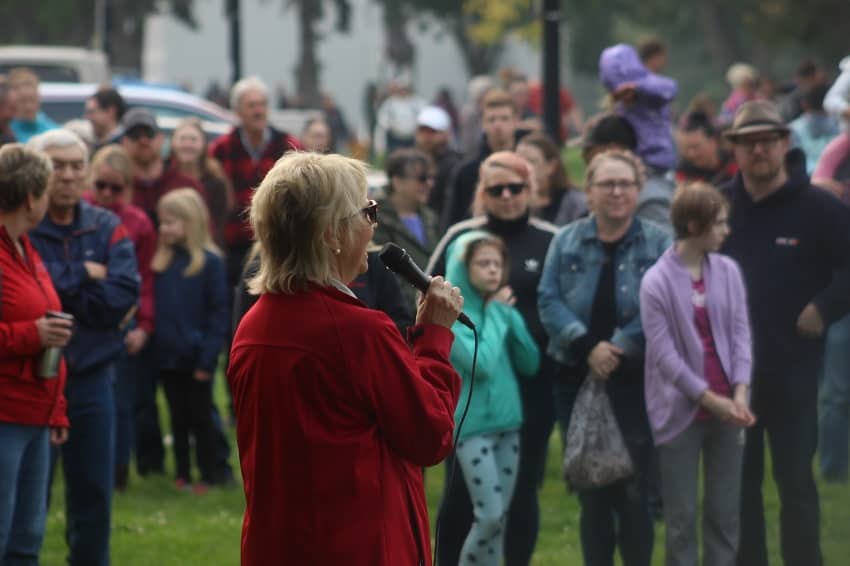 This is Steinbusch's third year shepharding in Fort Saskatchewan, a role that she said she enjoys very much.
"It's awesome to see that there are so many people that love to come and see the sheep. It's stressful, but so much fun. The whole city waits for it."
The sheep took a brief detour during the parade when they couldn't help resist some tasty treats being handed out by residents. Luckily, Steinbusch was able to keep them on track.
"The best thing is good communication with the dogs," said Steinbusch. "If there would have been one dog, we would have had them circling the sheep. Since we were working with four dogs, we couldn't let them loose because everyone would have collided with each other."
Although the sheep are gone for the winter, they will be returning to Fort Saskatchewan for the summer of 2024.