A Fort Saskatchewan Park has been named in honour of a long-time resident.
At Tuesday's city council meeting, it was decided that the new park in Southfort Meadows would be named the 'Lesley Macmillan Park'.
Macmillan grew up in the U.K. in the village of Billericay, she met her husband in 1965 at a dance in Nottingham, England and moved to Fort Saskatchewan two years later in 1967.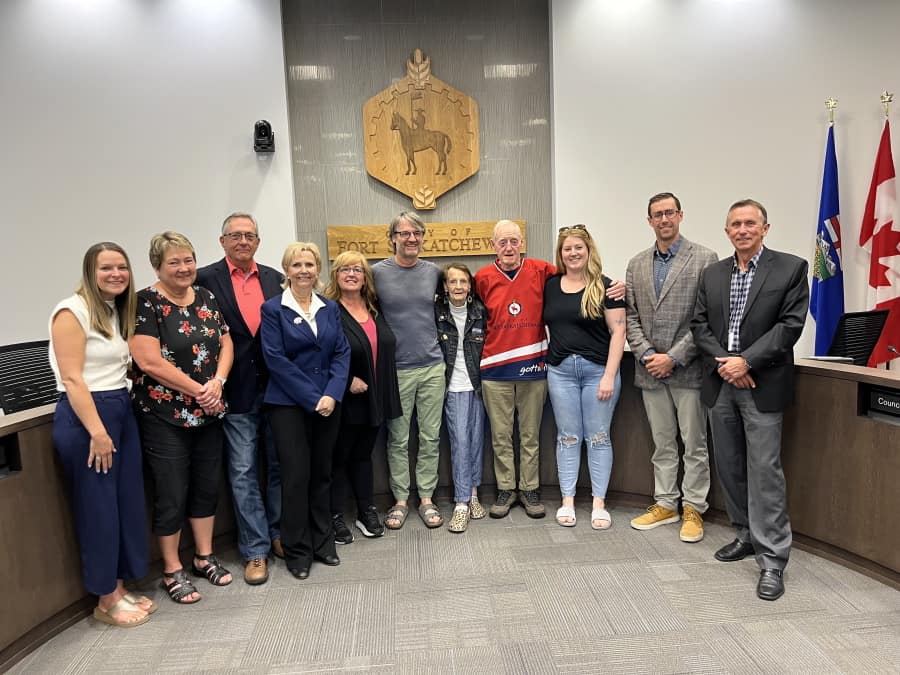 Wendy Kinsella, a former city employee, wrote a moving tribute to Macmillan calling her a free spirit.
"It is not every day that one encounters a soul so devoted to the act of giving, so purely happy in the service of other," wrote Kinsella.
"She was involved in numerous Fort Saskatchewan community organizations including the Boys and Girls Club, Piranhas Swim Club, Canada Day Committee, Citizens on Patrol and many other non-profit groups."
Kinsella went on to say that having a park named after Macmillan is fitting given her years of dedication to bringing smiles to the faces of residents.
"It will stand as a testament to her dedication to service and her community, and above all, love," she wrote. "Her efforts are tangible and will be remembered for generations to come."
Leslie and her husband, Roger, still live in Fort Saskatchewan in their home near Langworthy Park.