Fort Saskatchewan has a new playground.
Our Lady of The Angels Catholic School (OLA) had the playground built before the start of the school year, hosting a grand opening ceremony for the playground on Wednesday (Sep. 27).
Located just outside of the school, this playground was designed for some of the school's younger students.
"This school used to be a high school, then it used to be a middle school, and then it became an elementary school five years ago," said Michele Yuzdepski, principal of the school. "So, they had a playground here, but it was more for older kids, so they thought it would be great to have another one for the little students, so they would be able to play on the playground too."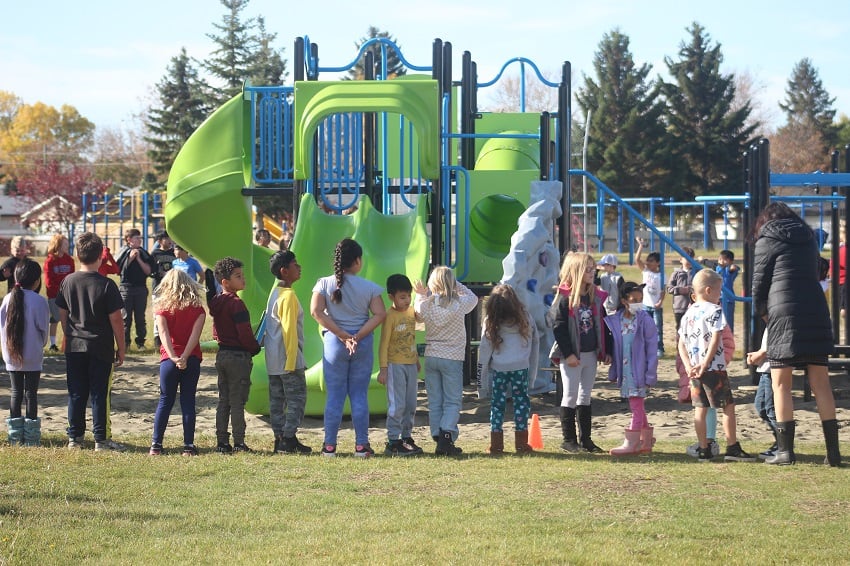 The grand opening ceremony featured speeches from Yuzdepski, MLA Jackie Armstrong-Homeniuk, and Mayor Gale Katchur, among others.
"I see students from other schools and places in Fort Saskatchewan using it," added Yuzdepski.
The playground cost $98,000 to build and mainly came through grants from The City of Fort Saskatchewan and the Alberta Government. Funding also came from OLA parent council and donations from local individuals, industry, and businesses.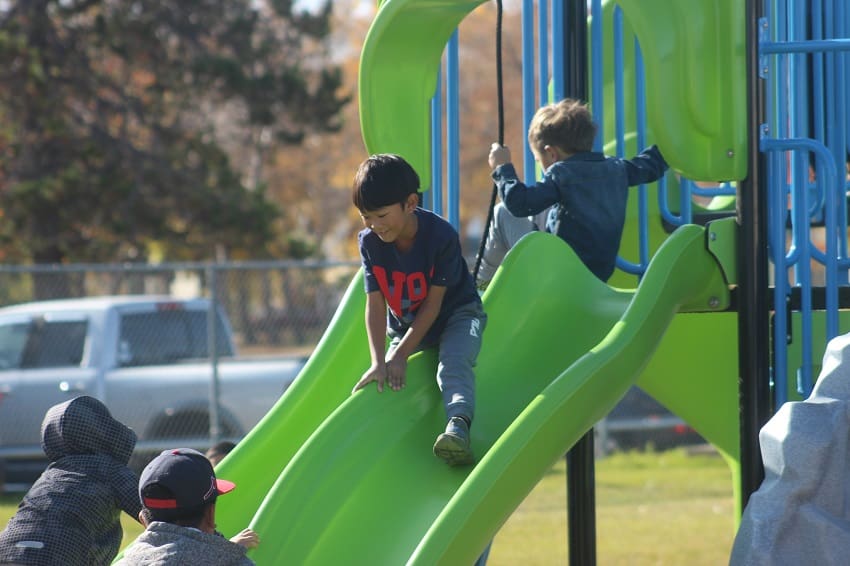 Although the grand opening was on Wednesday, the park has been open to students since the beginning of the school year. The playground took less than a month to build, but had been in the works for the last two years.