A local veteran wows the community every year with his intricate Remembrance Day display.
Darren Longstaff, a former Sergeant with the Canadian Armed Forces, has been placing this display outside of his home for the last eight years.
"Everybody decorates huge for Christmas and Halloween, and I thought maybe I'll just start putting out stuff to encourage people to actually remember more than just the one day," Longstaff said.
His decoration, which features cutouts of soldiers from different time periods and a small cenotaph, is on display from November 1 until November 12.
"There's something new every year I add to it. Next year I have two or three more things I'll be adding."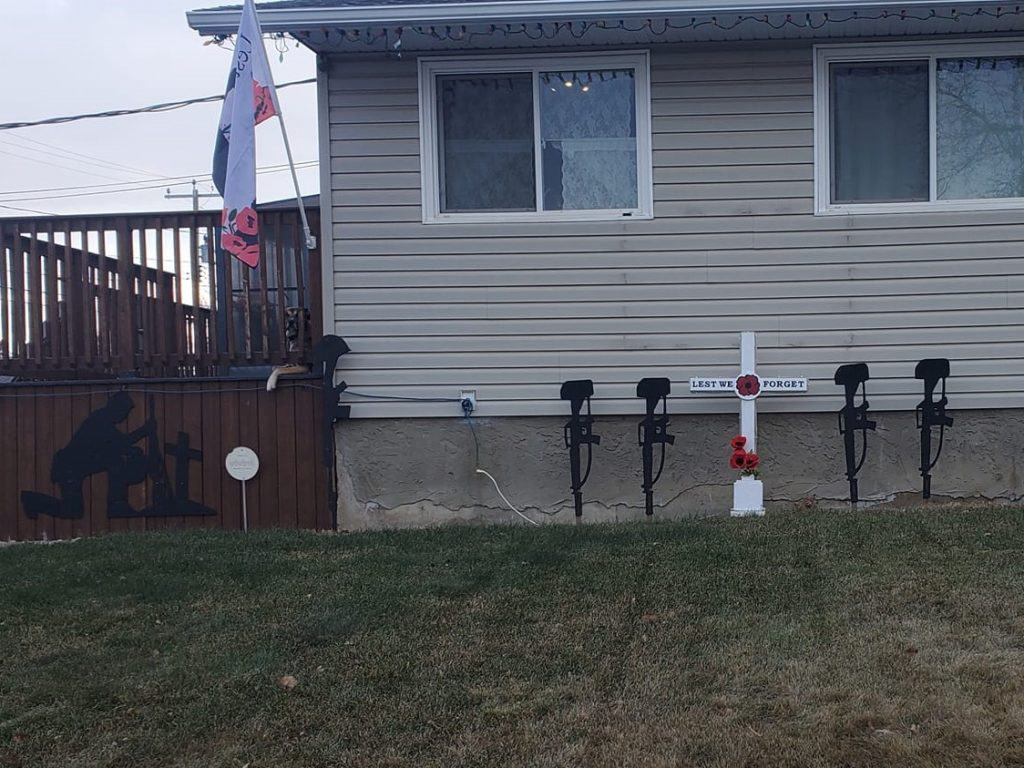 Longstaff noted that since he began putting up his display, he's noticed more people across the country doing the same.
"I've seen posts on our community page and a lot of people are glad to see it. I've seen a lot of people stop by and take pictures," added Longstaff. "A few years ago, it was on TV, they actually showed it during the national ceremony."
Darren served with the military for 25 years before retiring. He now spends a lot of his time working close with the Legion in Gibbons.